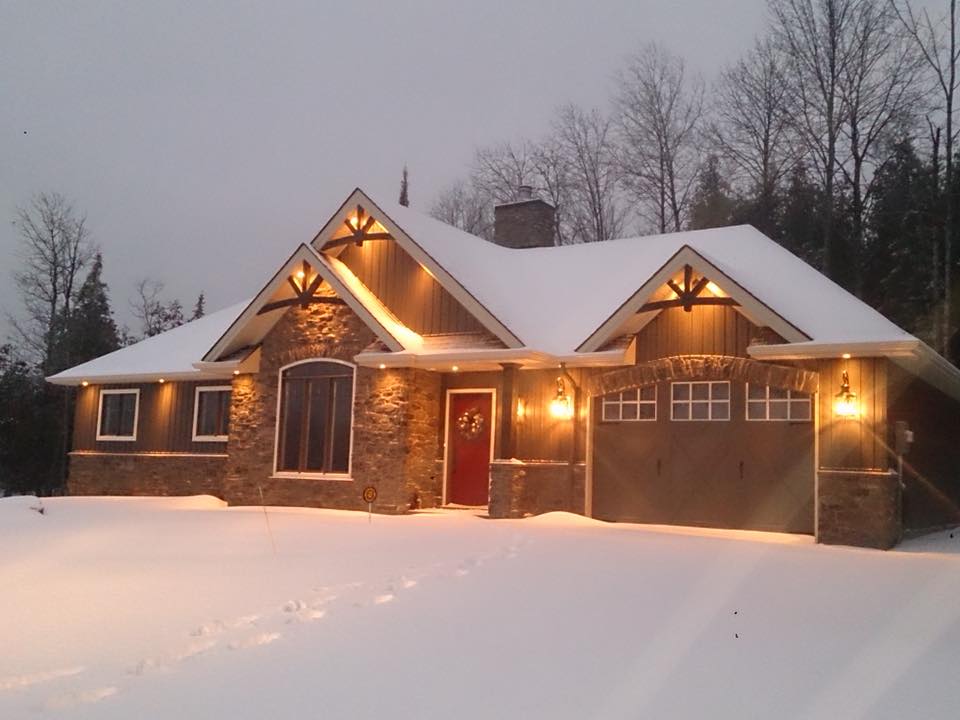 Your new home in Belleville is likely the place where you'll be pending most of your time. Your goal should be to make that space as comfortable as possible for you and your family.
You can go over and make a few renovations to make your home more appealing, but if you're thinking bigger, it may be time to consider new home construction.
The custom home builders at Harmony Homes have served residents in Belleville, Bay of Quinte, Prince Edward County, and Hastings County for over a decade, and they're more than happy to help you build the home of your dreams.
We have all the information you need about the custom home builders at Harmony Homes in Belleville. If you're looking for honesty in home building, this is the right place for you!
What Are the Benefits of Construction a Custom Home?
If you haven't considered a new home construction project before, you may be wondering what the benefits are. You may also be wondering how hiring a custom builder like Harmony Homes in Belleville could help you. This section will answer all those questions.
Customization of Home Design
The point of getting a custom home built for yourself is that you can come up with a design that fits your needs. When you hire the expert builders at Harmony Homes, you're free to come up with as many ideas as you want, and then, the team will work to ensure those home design ideas come to life.
Some common ideas people include may involve wall coverings and flooring types, custom cabinetry, appliances, skylights, and so much more. This is your custom home, so you have as much freedom as you like when it comes to choosing all of the components that will be a part of it.
Even if you don't have any particular ideas in mind for your new home, but you just know that you want to build it, you can talk to Harmony Homes for more insight on what could serve your family the best in the future.
Functionality of a New Home
Building a new home on a vacant lot in Belleville, or the Quinte West Region goes beyond aesthetics. Overall, you must make a new home design that optimizes every possible part of your property. Some homes that already have a standard design may have limited options, whereas a new custom home will provide you with several different options, and a variety of alternative customizations.
With such a clean slate for home design/build customization, you could include things like a private library, a spiral staircase, barrier free showers, and more!
A New Home Has Personality
Many people say that your home reflects your personality. That claim is so true. Nobody wants to stay in a home where they don't feel comfortable. You must choose a style that fits your taste and functionality requirements.
If you're a musician, for example, you could make a room filled with your instruments and other related items. Moreover, you can combine several different styles like contemporary, modern, ranch, and more. The only limitation is imagination!
Privacy
A great thing about custom home design and construction is that you're able to increase your privacy through added rooms and features. Moreover, you can purchase high-quality materials and include them in your new home design to ensure your security systems are as effective as possible.
People who buy a pre-existing home may not have that many options, but with a new home construction project, things change a bit for the best.
Budget
Finally, the best thing about hiring a custom home builder is that you get to be more flexible with your budget. Not everyone wants the same designs or items, so the beauty of these projects is that you can work with a professional to see what options suit your needs the best.
Every addition you may want to get to your home may have different prices, and once you get an overview of what every renovation costs, you may have an easier time choosing what you want to work with.
What Can Harmony Homes Help You with?
There is a plethora of things the team at Harmony Homes can do to help people in Belleville, Ontario. Whether you're looking for cottage construction, a dwelling, a flat, or any other property type, here's what the team can help you with:
New Home Construction
The team at Harmony Homes provides a full-service home design and building, which includes the conception of the idea, the design, and the full construction project from the first shovel in the ground to the final stroke of a paint brush. These services also include final coats of paint to ensure your home looks as beautiful and fresh as ever!
Keep in mind that Harmony Homes works with fully custom designed homes and cottages; this means that your design will be unique among the rest of the homes in your area. If you're looking for something that stands out from the rest, a new home construction project will be something you will definitely appreciate.
Another important thing to consider is that Harmony Homes doesn't work with cookie-cutter homes. The custom homes built by Harmony Homes use fully customized and individualized designs.
As you can see, a new home construction project can be highly exciting, so why not give this idea a test? You may be surprised!
Commercial Construction
Commercial construction projects are a bit trickier since you have to ensure the space promotes collaboration, production, and other factors related to the business-to-be. If you were creating a shopping mall, for example, you must ensure the shopping experience feels joyful and comfortable; that means, you must find a way to make the most out of the land available.
Harmony Homes works with retail spaces, office spaces, and rental complexes. One of the most important things about commercial construction is safety. You must ensure that the company you work with adheres to local building regulations and acquires all appropriate building permits. Harmony Homes has everything to make the commercial building experience a pleasant one.
They'll go over each idea you may have, and then, they will give you a few ideas on how to maximize the space to help you achieve the property of your dreams, including parking lots, stores, offices, and many other things.
Land Development
As many people already know, Belleville is a city with beautiful open spaces, wilderness, and forests. The surrounding areas of Prince Edward County and Hastings County also provide ample open space for building… If you want to start a new home construction project, you may likely need land development before the home can actually be built.
In essence, land development implies levelling the land so that the property doesn't have stability issues, removing debris (trees, rocks, branches, etc.), and other things. To put it simply, land development implies improving a certain piece of land to prepare it for custom home construction.
This process has different phases, including:
Evaluation of the land
Planning
Engineering
Construction.
Before starting with land development, the builders must adhere to several local codes so that you don't have any problems in the future. Thankfully, the team at Harmony Homes is ready to go over all the requirements for land development.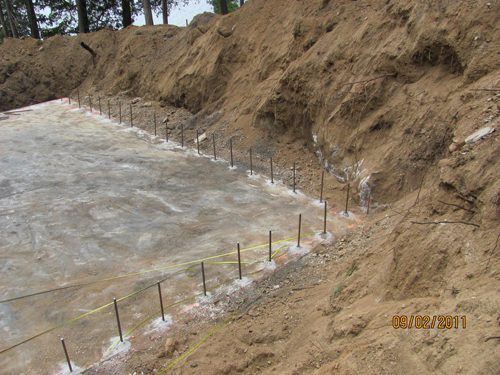 Why Choose Harmony Homes in Belleville?
Harmony Homes has been working for over a decade alongside Belleville residents in achieving their dream home construction projects. Whether you want a new, exciting home or to revamp your current commercial space, the team is ready and eager to help you get everything you need to get started.
The best part about working with Harmony Homes is its honesty in home building. You'll always get transparent quotes and project outlines. Remember, the company's goal is to help you get the property of your dreams, so if you're eager to start, you may contact it today to get more information.
Contact Information
Harmony Homes
8125 ON-62, Foxboro, ON K0K 2B0
(613) 961-1717
https://harmonyhomes.builders/
If you're in Southern Ontario, you may need to talk with a local builder, like Norfolk County's Mark Acton Construction!