Best Flooring for Your Renovation
Today's homeowners in Simcoe and around Norfolk Country are finding ways to achieve their home improvement goals without spending an extensive amount of money. Self-renovations or 'DIY' can lead to two outcomes, horrific or extraordinary, and if you are trying to choose flooring with your spouse, well, there also might be some…disagreements.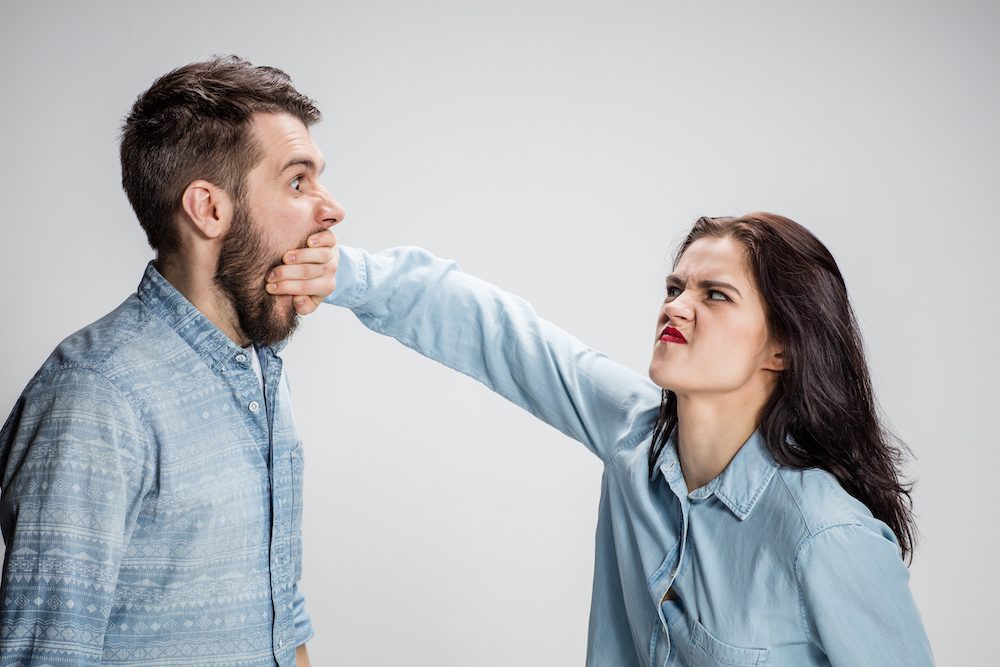 Choosing the perfect flooring for your renovation project requires you to consider your home environment, and this is something you can both hopefully agree on. In other words, flooring types should be based on how the space is and who will occupy the space. Other considerations include the purpose of the room, whether you have children and pets who might leave some messes, and if anyone has allergies. 
I want to help you choose the best flooring for your renovation by explaining how to choose the right flooring, listing, and explaining the best flooring for each room, and providing the pros and cons for each flooring type.
The only downside is that this list doesn't show you how to make your partner agree with you… We may need an assist from a therapist for that one!
Choosing the Right Flooring
The type of flooring you choose depends on how and who will utilize the room. For example, consider carpets for the bedroom because who wants to wake up in the mornings stepping on a cold floor. Scratch resistance and spill-proof flooring are ideal for families with children and pets. Installation may be an added cost to your flooring as well.
So, if you want to keep this project simple, selecting a floor that requires installation may not be the best preference. 
The type of flooring you choose will provide your home with the style you can show off to your friends and family for years to come. There is no guarantee you will have your home for the duration of your life. When choosing your flooring, make sure you select the best, so you decide to sell your home, you can get the best return on investment (ROI). 
Types of Flooring
Hardwood Flooring – $6 – $12 Per Square Foot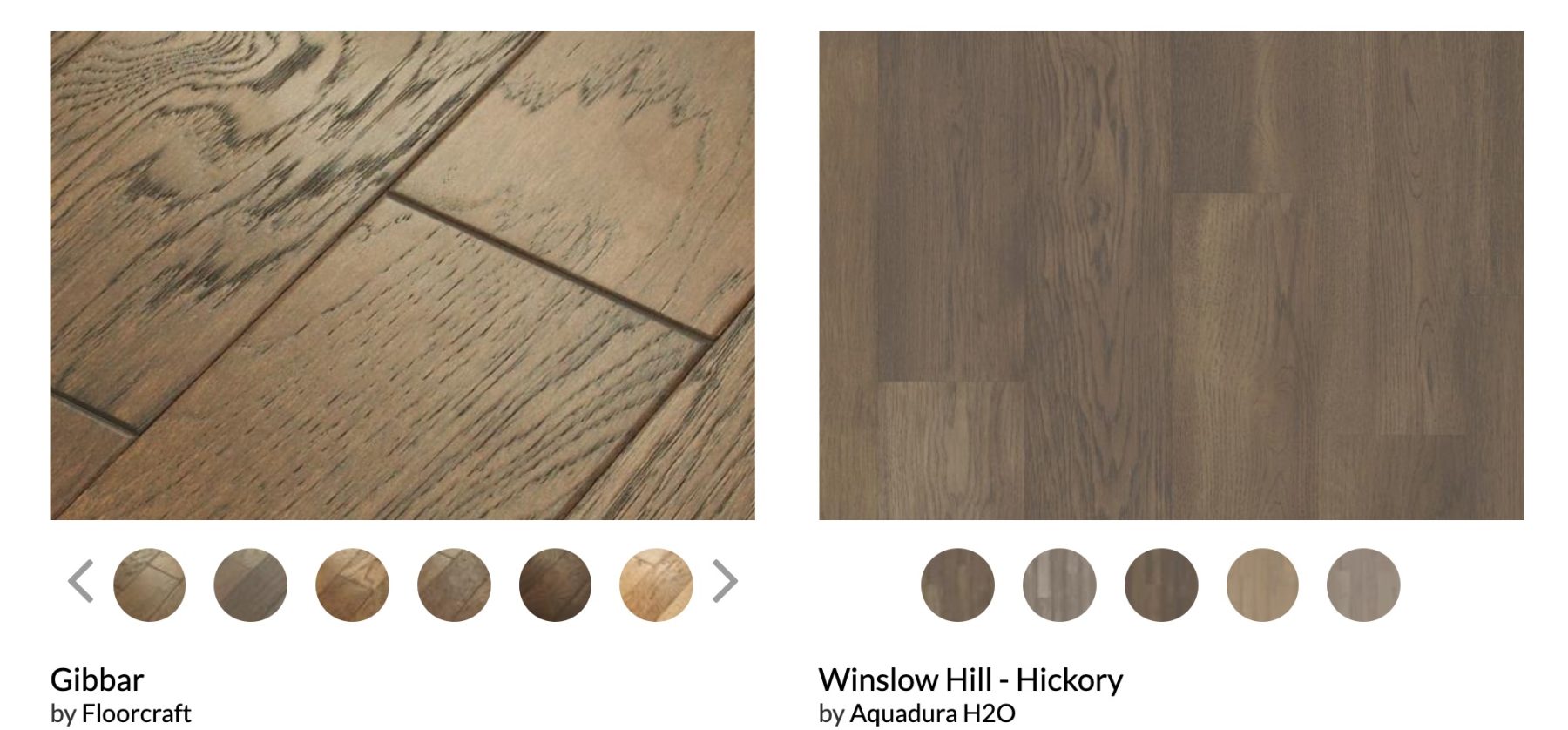 Hardwood flooring is he top choice for flooring and provides the best long-term ROI. Provides durability and versatility with easy maintenance.
Pros of Hardwood Flooring
Popular for visual appeal

Variety of colours and styles

3 – 5 resurfacing
Best for shared living spaces
Cons of Hardwood Flooring
Compared to other floorings, it can be expensive

Scrapes, dents, and scratches can arise over time

Sustain moisture damage
Laminate Flooring $2.70 – $10 per square foot
Laminate flooring is budget-friendly flooring with durability.
Pros of Laminate Flooring
Affordable
Easy installation
Durable
Color and style variety
Good for high traffic
Cons of Laminate Flooring
Moisture damage-prone
Difficult repair
Not for bathrooms or kitchens
Vinyl or Linoleum Flooring $3.50 – $15 per square foot
Vinyl/Laminate flooring is a synthetic flooring that mimics wood, ceramic, and stone. Over 20 years, vinyl flooring has evolved into modern and stylish options.
Pros of Vinyl Flooring Products
Versatile
Good for high traffic
Easy to maintain
Affordable
DIY installations available
Cons of Vinyl Flooring Products
Compared to wood or laminate, ROI is low
Not popular due to appearance
Porcelain or Ceramic Tile Flooring $13.50 – $83 per square foot
Tiles such as these are suitable for moisture and high-traffic prone areas in your home. Are you worried about your feet being cold? This type of flooring provides installation options to allow for for radiant heat (Otherwise known as hydronic heating).
Pros of Porcelain/Ceramic Tiles
Designs and look varies
Durable
Waterproof
Best for entryways, kitchens, and bathrooms
Cons of Porcelain/Ceramic Tiles
Most expensive
Installation is difficult
Heavy usage causes chipping and scratching
Natural Stone Tile Flooring $800 – $3,000 per square foot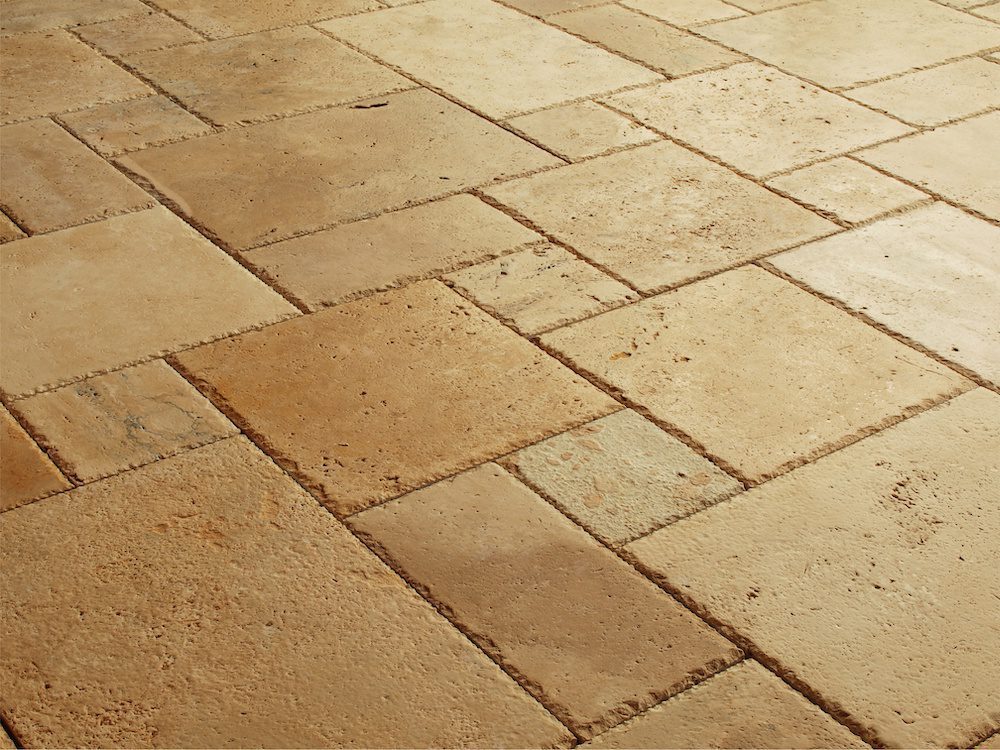 Natural stone tiles come in finishes such as marble, granite, travertine, and sandstone, giving your home an elegant and classic look.
Pros of Natural Stone Tile
Variety of styles, shapes, and colours
Radiant heating
Eco friendly
Durable
Insulated for warmth
Great for homes with children and pets
Cons  of Natural Stone Tile
Most expensive
Not chip or scratch-resistant
Some tiles are absorbent
Repairs can be expensive
Carpet $3.50 – $11 per square foot / $3.75 per square foot for padding installation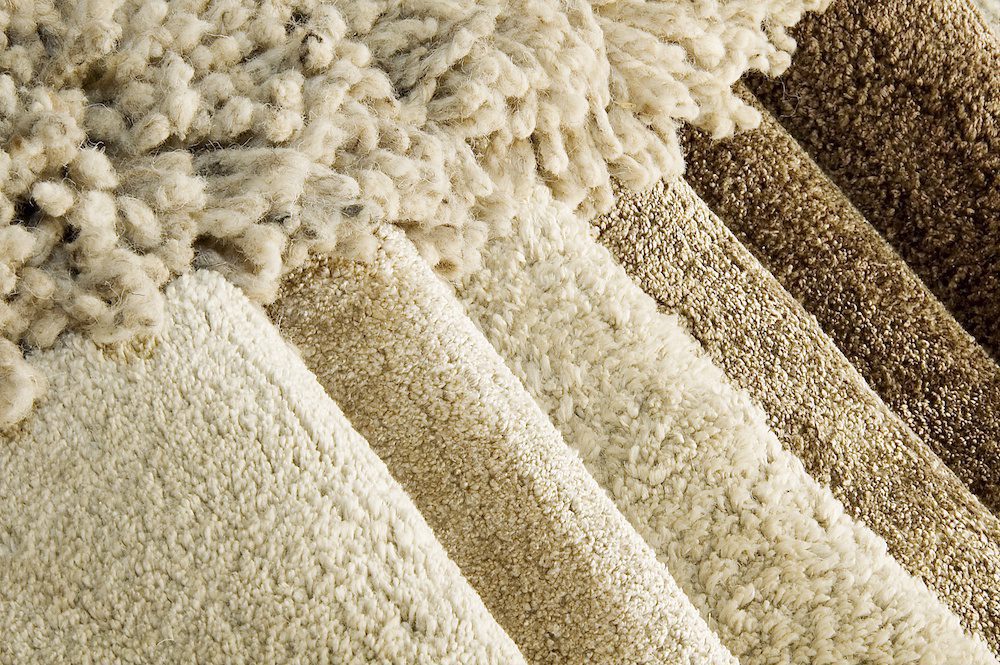 Carpet is a favourite among homeowners for bedroom usage, offering comfort and easy care for bedrooms and living areas.
Pros Regarding Carpet Installations
Soft and warm
Cost-effective
Color and designs vary
Soundproof
Stain-resistance
Cons About Installing Carpet in your Home
High maintenance – professional cleaning recommended.
Absorb smell
Not for homes with pets
Moisture prone, not suitable for kitchens and bathrooms
Alternative Flooring
While much of the traditional western flooring has been written about time and time again, there are plenty of alternative types of flooring that may require a special order from your local Simcoe flooring store, but if they suit your tastes and style – Just ask.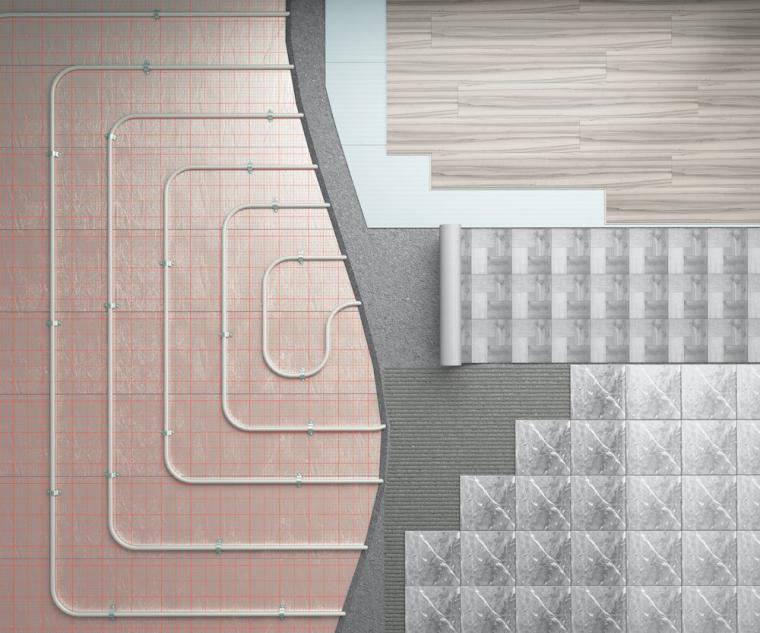 Rubber $4 – $12 per square foot
Material is poured
Slip resistance
Ideal for indoor gym, play areas, and kitchens
Parquet $20 – $40 per square foot
Mosaic pattern arrangement with wood
Cost more than styles of other wood floorings
Ideal for formal spaces
Terrazzo $25 – $90 per square foot
It consists of resin and natural stone chips
Astonishing designs
It can be used indoors or outdoors
Marmoleum $3.25 – $9 per square foot
Vinyl alternative
Custom construction
Perfect for bathrooms and kitchens
Bamboo $5.50 – $12 per square foot
Eco-friendly
Resist moisture
Best for decks and kitchens
Cork $5 – $14 per square foot
Fire-resistant
Soundproof
Best for quiet places
No-harmful material
The Best Flooring for Your Rooms
Since each flooring is ideal for a different room, let us explore the possibilities.
Vinyl or tile floorings are best for rooms with high moisture, such as the kitchen, bathroom, laundry rooms, and foyer or entryways. 
The best flooring for bedrooms, dens, or family rooms is hardwood, cork, or carpet to provide that warmth and comfort. 
For your home office, a low pile carpet or laminate is ideal. Basements can use engineered hardwood, tile, or laminate because they can handle ample moisture. 
Concrete or garage tiles are the best floorings because they provide a non-slip surface with easy cleaning. Typically, no one thinks about providing flooring for barns of sheds and because they are more prone to harsh weather such as heat and cold, concrete, or pressure-treated wood is best. These materials are moisture resistant. 
Outdoor flooring should be considered as well, especially for your decks, covered porches, and patios or driveways. Decks should have pressure-treated wood, concrete for patios and driveways, and indoor/outdoor carpeting for covered porches.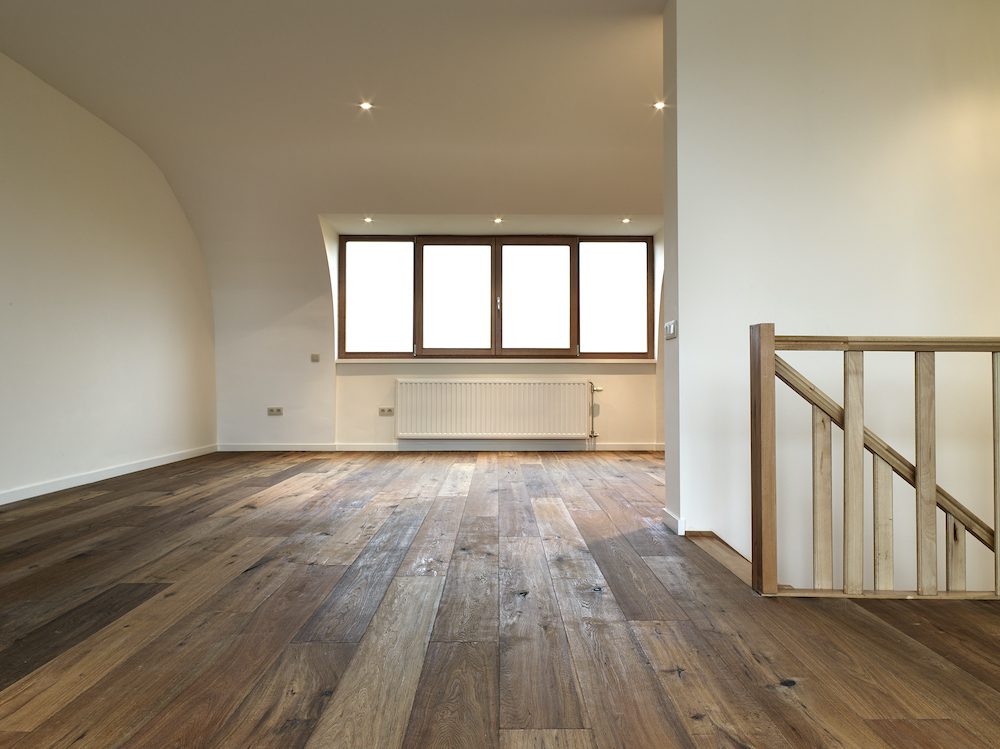 Flooring vs. Flooring
Is there such thing as one size fits all for flooring?
That is a tricky question when it comes to flooring. The type of flooring you must choose will depends on where the flooring is being replaced and who lives in the household.
After looking at each flooring style separately, the next best thing is to compare them with others.
Carpet vs. Hardwood
Carpet is best for those working with a smaller budget, bedrooms, low traffic rooms, DIY installers, soundproofing, and those that like soft flooring. Hardwood is best for durability, radiant heating, sustainability, living rooms, resale value, and repairs and maintenance.
Hardwood vs. Laminate
Hardwood flooring is best for living rooms, provider longevity, radiant heating systems, resale values, older homes, sustainability, and maintenance and repairs. Laminate floors are best suited for DIYers, pet owners, kids' play areas, cost cutters, and rooms that hold moistures like the bathroom.
Porcelain vs. Ceramic Tile
Porcelain and ceramic tiles are versatile, heat and water-resistant, and eco-friendly. The difference between them is ceramic is more affordable, resists stains, is easy to repair, has a lower ROI, requires deep cleaning, and is easy for DIYers to install. Whereas porcelain is not suitable for DIYers, harder to fix, does not require deep cleaning, harder to repair, and has a high ROI.
Engineered Hardwood vs. Laminate
Laminate flooring is suitable for pet owners, DIYers installation, durable, retains heat, and affordable. Engineered wood is best for repairs, moisture resistance, keeping heat, eco-friendly, excellent resale value, and a pleasant appearance.
Vinyl vs. Laminate
When compared to vinyl, laminate is eco-friendly and great for cost-cutters. However, vinyl is durable, easy to care for, pet-friendly, water and moisture resistant, and easy to repair.
Questions to Find Your True Needs
There is no right or wrong way to choose the correct flooring for your home.
It is essential to consider these factors:
Do you have any children or pets?
Are you looking for style and comfort?
What rooms in your house need new flooring?
Do you want a good ROI if you decide to sell your home?
Are you a DIYer, or do you prefer professional installation?
How much do you want to spend on flooring?
Unfortunately, a flooring store won't let you try before you buy (wouldn't that be nice!). However, researching the different types of floorings will give you an idea of which is better for your home. You cannot put a price on comfort and a job well done.
Do hashtags work on my articles lol
#flooring #bestflooringforrooms